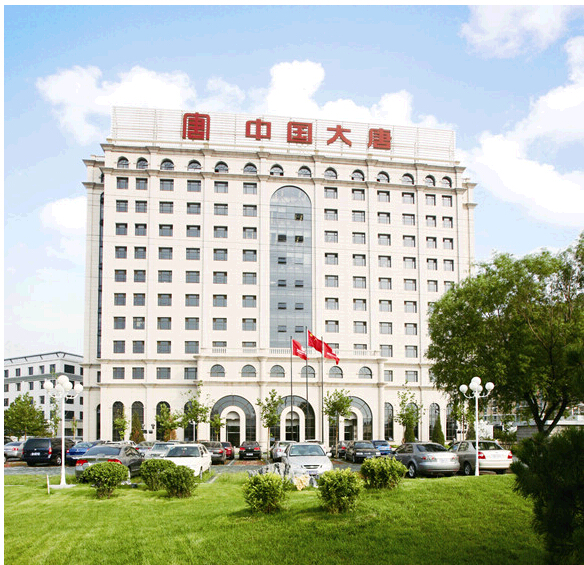 Datang Environmental Industry Group Co., Ltd. is a second-tier enterprise of China Datang Corporation. The company's headquarters is located in the capital Beijing, and its business area covers China and Southeast Asia. It is the main platform for the development of the company's technology industry sector. The development strategy and plan of the group's technology industry. The company's business scope covers desulfurization (denitrification) franchise operations, product and equipment manufacturing, power engineering, energy management, water treatment and other fields, and takes "environmental protection technology, scientific and technological engineering, equipment manufacturing, modern energy services, power information technology" as its core business.
Since the establishment of the company, relying on scientific management, advanced technology, high-quality personnel, high-quality project execution and comprehensive services, fully participate in market competition, adhere to the core concept of "value thinking, benefit-oriented", and vigorously develop resource-saving An environmentally friendly technology and environmental protection enterprise has rapidly grown into a comprehensive technology industry group in just ten years.
On September 12, 2013, the company was renamed Datang Technology Industry Co., Ltd. on the basis of China Datang Group Environmental Technology Co., Ltd., and officially changed its name to Datang Technology Industry Group Co., Ltd. on December 26, 2013; 2015 On June 26, Datang Environmental Industry Group Co., Ltd. held the unveiling ceremony. At present, the company has environmental protection branch company, Datang Electric Power Design and Research Institute, Machinery Transmission Division, Water Treatment Division, Beijing Franchise Branch, Henan Franchise Branch, Anhui Franchise Branch, Jiangsu Franchise Branch, China Datang Group Technology Engineering Co., Ltd., Datang Nanjing Environmental Protection Technology Co., Ltd., Datang (Beijing) Energy Management Co., Ltd., Beijing Datang Hengtong Machinery Conveying Technology Co., Ltd., Beijing Fengying Shengbao Property Management Co., Ltd. and other affiliated units. As of October 2014, the company has operated a total of 61 desulfurization units through acquisitions, commissioned operations, and investment and construction, with a total installed capacity of 32,000 MW, including a franchise capacity of 1,960 MW and a commissioned operation capacity of 8,285 MW. The scale of the franchise industry ranks nationwide second.
The headquarters of the company's employees has a bachelor's degree or above of more than 90%, more than half of them have a master's degree, and key personnel and key positions are high-level management personnel with the highest professional and technical qualifications or professional (practical) qualifications. Gradually build a talented team with Datang's environmental characteristics and advantages, with a high level of education, strong comprehensive quality, and core talents in design, research and development, and technical innovation.